The Institute and Faculty of Actuaries (IFoA) is the world's leading, oldest actuarial professional body, merged by the Institute of Actuaries in England and the Faculty of Actuaries in Scotland. We were established in 1848 and are the world's only Royal Charter professional body dedicated to educating, developing and regulating actuaries based both in the UK and internationally. Under our Royal Charter, originally granted in 1884, we have a duty to put the public interest first.
The original aims of the IFoA included the research of the mathematical theories upon which life insurance was based.  When the IFoA was formed, it was foreseen that actuarial science would have wider applications.  This has later been proved correct by the main practice areas in which actuaries function. Today, we are the world leading learnt society. The research undertaken by the IFoA is not commercial and fulfills the purpose of our royal charter requirements to further actuarial science and serve the public interest.
We represent and regulate over 32,000 members worldwide for the benefit of the outside world. Our vision is to serve the public interest by ensuring that where there is uncertainty of future financial outcomes, actuaries are trusted and sought after for their valued analysis and authority. We offer varied routes to fellowship: enterprise risk management, finance and investment, general insurance, health and care, life insurance and pensions. Members are governed by the IFoA. A rigorous examination system is supported by a programme of continuing professional development and a professional code of conduct supports high standards reflecting the significant role of actuaries in society.
We also seek to inform debate and provide independent expert comment to the media . As we do not represent the commercial interests of a particular sector or industry, we do not have a lobbying position. We are able to provide facts, figures and comment on a wide range of topics within the pensions, insurance, health and care, and resource and environment sectors and also on demographics and mortality. Our spokespeople are working actuaries who volunteer their time to represent the expertise of the actuarial profession.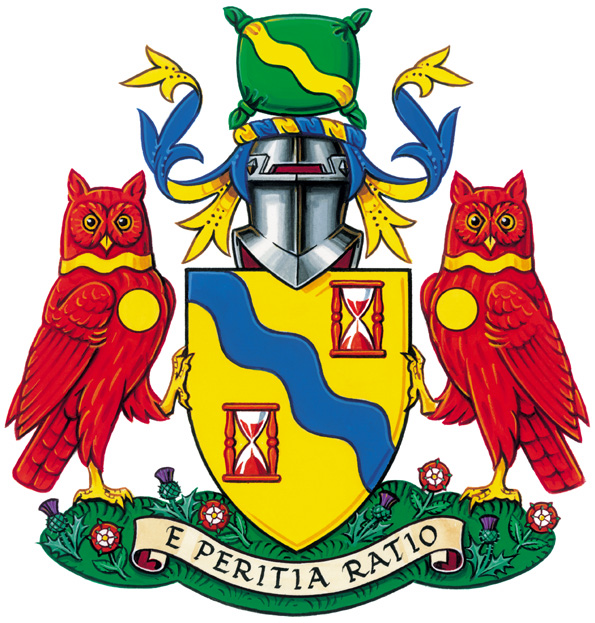 Significance of the Institute and Faculty of Actuaries' armorial bearings
The armorial bearings are based on a shield bearing a wavy line to reflect on the mathematical curves used by actuaries in their analysis and understanding of future financial outturns.
The hour glasses depict the sands of time and are an allusion to the study by actuaries of the impact of uncertainties on future events.
The shield is supported by two owls which represent wisdom.
The ground is strewn with English roses and Scottish thistles in reference to the former London and Edinburgh-based professional bodies.
The armorial bearings are topped with a woolsack (again with the mathematically wavy line), which is a recall of the trade in wool at Staple Inn,London, where the profession's headquarters were based for many years.